Hi y'all! I've found it tricky or tedious sometimes in making complex beats programmatically. So I'm releasing tr808-pi, a drum machine I made for easily making beats in Sonic Pi just using text! I wanted to make something that was light and text-based so that it's easy to copy-paste, modify, and share beats with others. Quick demo: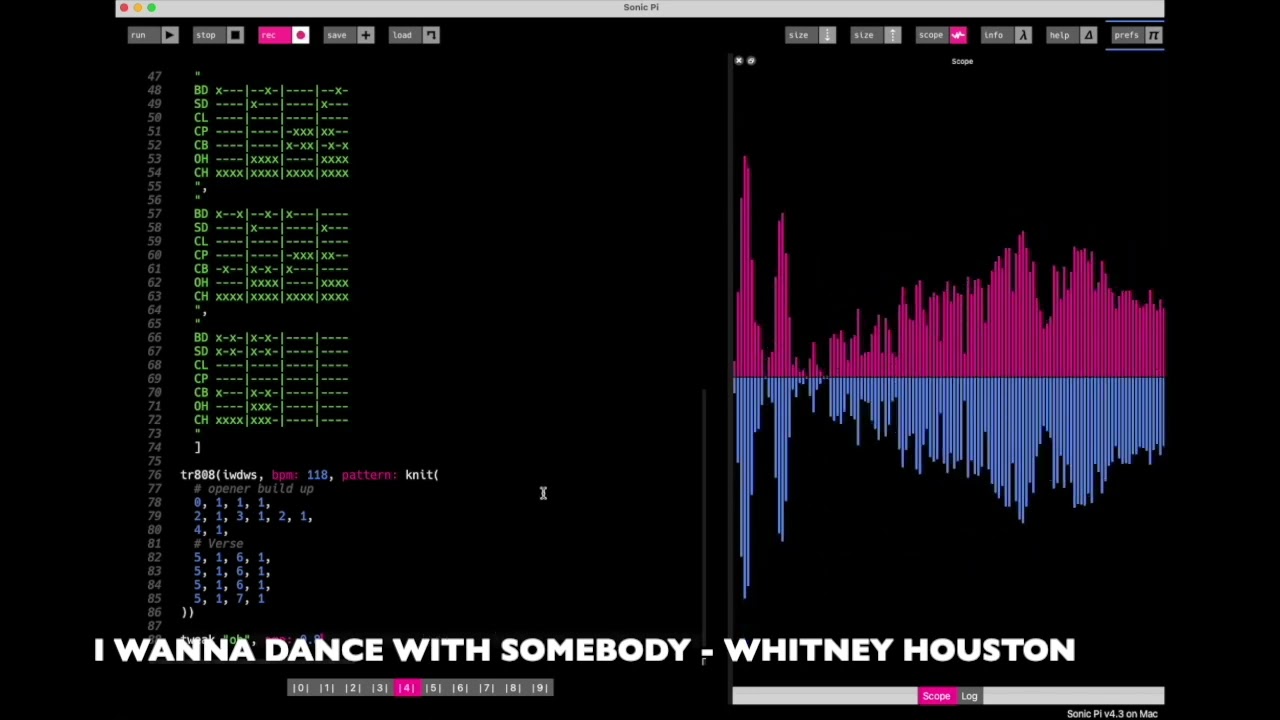 You can check it out here: GitHub - nischalshrestha/tr808-pi: A Roland TR-808 drum machine for Sonic Pi.
It's really just one script with the TR-808 samples, and essentially creates a live loop that goes through 16 notes for each instrument. You specify the patterns as text, and I'll be adding more enhancements to tweak certain instruments. I might also generalize it a bit more so you could do this for any sample pack including ones already in Sonic Pi.
Let me know if you have thoughts on this, or ideas for improvement!